Make your Valentine's Day Extra Special This Year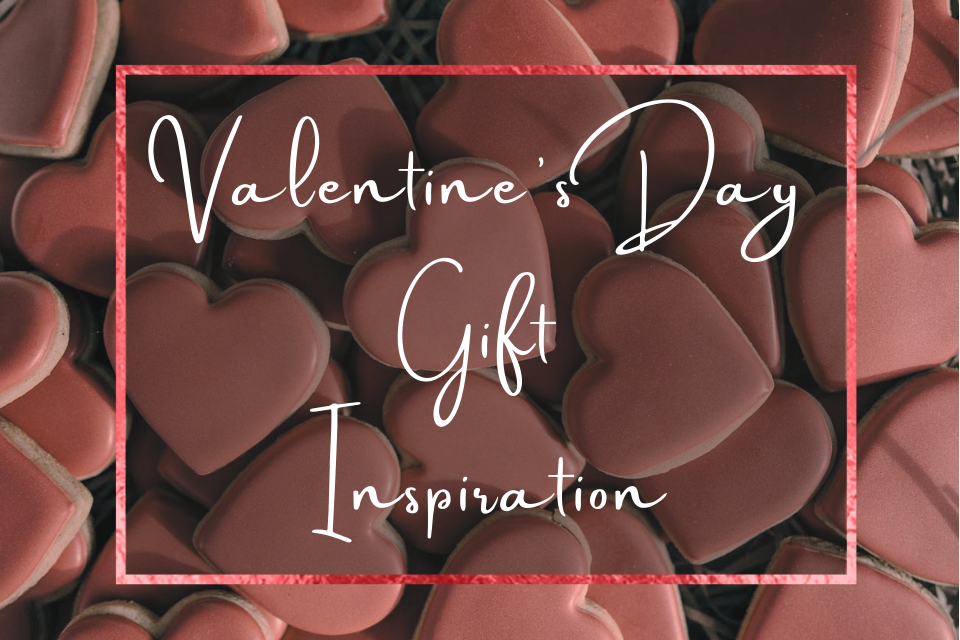 Valentine's Day is almost upon us, which means it's time to celebrate all the love in your life - whether that's a significant other, family, friends or even yourself, it's nice to show appreciation for the important people around you. If your loved one is crazy about cakes and baked treats, you'll probably want to treat them to something appropriately sweet and delicious. You could just pick them up something from the shops, or you could make it that little bit more special by making it yourself.
Creating your own bakes allows you to add some extra, unique touches, so it's tailored to the likes and tastes of your recipient. There's nothing wrong with the typical Valentine's theme of hearts and reds and pinks, but your loved one is likely interested in more than that. The best gifts are those with the most thought - it's the thought that counts, right? - and what's more thoughtful than adding a personal touch that you know will delight your giftee?
You know your loved ones best, so will have a good idea of how to create something they'll love but, if you'd like a little inspiration to get yourself started, here are a few ideas for ways you can add an extra special touch to your cake-related Valentine's Day gifts, as well as a few product recommendations and a suggestion for making the day itself a little more special.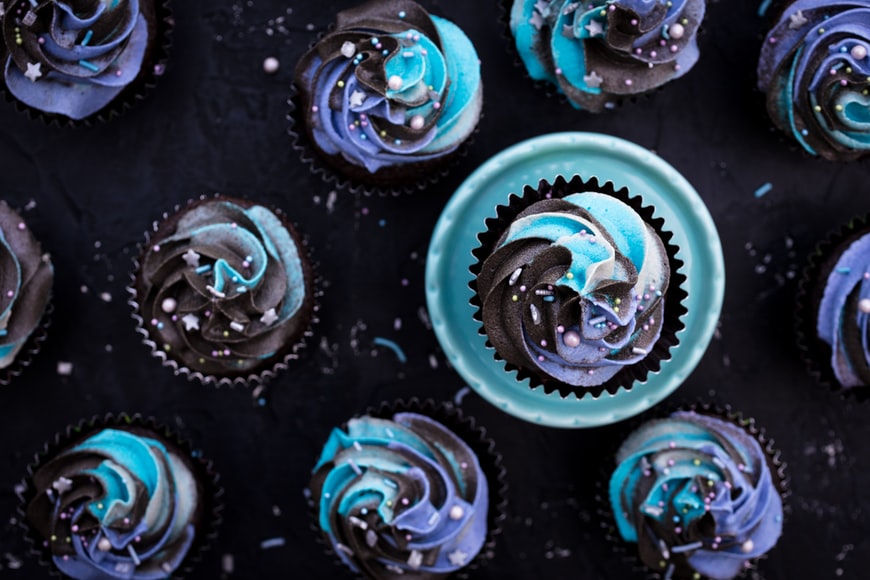 Perhaps this one goes without saying, but be sure to customise your creations as much as possible so they truly reflect the recipient. Consider everything you want to include in the bake, then choose and include their favourite flavours, colours and shapes to produce something they'll adore.
For example, you could make them a batch of heart-shaped vanilla biscuits, decorated with pink icing and red and white sprinkles, or you could, instead, make them galaxy-themed chocolate cupcakes, with purple and blue icing, topped with star-shaped sprinkles because you know they love chocolate, galaxies and stars, their favourite colours are blue and purple, and they much prefer cupcakes to biscuits.
You probably have plenty of ideas of your own for how you'll customise your bakes. There's a great choice of food colourings, flavourings, decorations and shaped tools and cutters to help you craft the perfect present - what you select is dependent on the type of treat you're making and the effect you're looking to create.
Step your personalisation up another level by adding a hand-written message to your creation. You could write out an inside joke, a meaningful phrase, or simply 'I love you' along with their name. Whatever you write is up to you. How you write is also up to you - choose from writing icing, glitter writing icing or food pens (all of which are available in a range of different colours and styles) to help craft your message as perfectly as possible.
Flowers and chocolates are common Valentine's gifts, but, perhaps, it's worth shaking it up a little and gifting them... on a cake. That's not to say you should skip out on the flowers or chocolates, but that a flower-and-chocolate design might make a refreshing alternative to typical Valentine's decorations, and would likely be well-received by someone who likes either or both.
If you're skilled at piping, break out your piping bag and nozzles - or get them here if needed - and create their favourite flowers in buttercream. If you're not so handy with a piping bag, opt for pre-made sugar flower decorations and attach those to your cake instead to create your own edible bouquet. You could also create individual flowers on cupcakes to form a bouquet of cupcake 'flowers.'
When it comes to chocolate, there's a whole bunch of ways you can use it to decorate your cakes: add some chocolate curls, flakes or sprinkles, buy pre-made chocolates or get creative and make your own chocolate shapes, models, or even your own chocolates! If you do decide to make your own chocolate, you could even produce a hand-crafted, custom chocolate box to present them with. We recommend using Callebaut's chocolate callets ifor crafting custom chocolates, as they're super versatile, have great workability and taste delicious too!
Your gifts don't have to be of the decadent, edible cakes or bakes. If they're also into cake decorating and baking, a cake decorating product would be a wonderful present. There's a lot of options when it comes to gifting such products. If you know they have their eye on a particular item, or you've had a sneaky peek at their wishlist, check out our catalogue of products and get them the item they've been eyeing up.
Even if you don't have a specific item in mind, there are, still, a lot of products that any baker or decorator would be thrilled to receive. If they really love baking, they might appreciate something from Wilton's Versa-Tools range, a nice new baking tin, or a set of piping tips.
Speaking of sets, icing and food colouring sets also both make great gift choices, and we have lots of excellent options to choose from, complementing a range of tastes - Renshaw's Shimmer Icing Kits and Squires Kitchen's COCOL Metallic Chocolate Paints set set are perfect for people who love a bit of sparkle, Squires' Neonz set and Rainbow Dust's ProGel Rainbow set are ideal for bold colour-lovers and Sugarflair's Ultimate Paste Collection, Wilton's Icing Colour set and Rainbow Dust's ProGel Essentials are fantastic all-rounders with versatile applications - great for anyone who loves food colouring in general.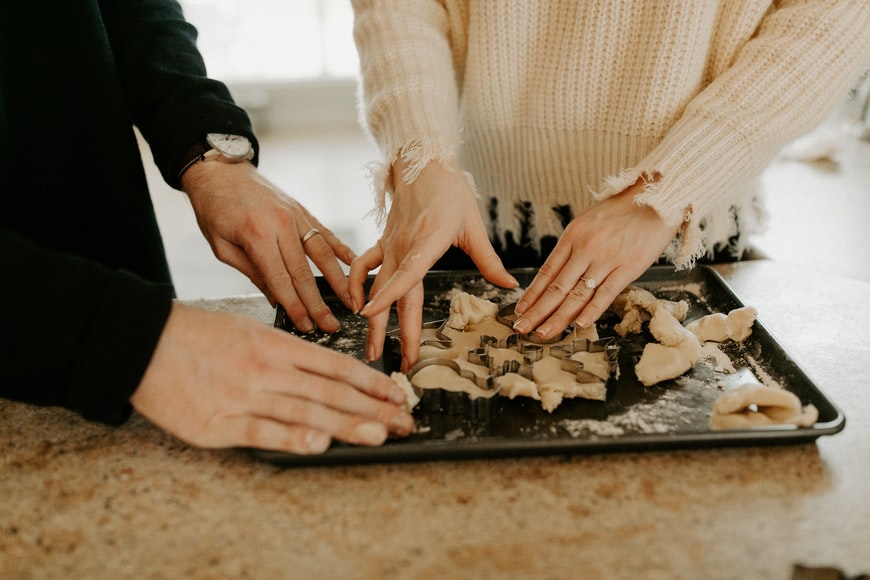 Bake Together to Celebrate
This one isn't a gift suggestion, but there are other ways to show your love, and spending time participating in a shared activity is also a great way of doing so. Maybe this shared activity could be baking together?
If that's something that entices you, start planning how you'll carry out this activity. Perhaps you like the idea of challenging yourselves with something particularly complex, or maybe you'd rather stick with something sweet and simple, and keep the process as relaxed and fun as possible.
Once you know what you want to bake, how you want your bakes to look, and have stocked up on all the ingredients needed to make it, head back to Sugarcrafters to pick up any outstanding supplies you don't have - perhaps you need a specific baking tin, or you have no food colouring in the cupboard, or you've decided you want to add some chocolate accents to your bakes. Here are a few collections you may want to start your search in: Equipment, Tools and Cutters, Cake Toppers and Decorations, Colours and Icing, Cake TIns and Bakeware, Ingredients and Essentials.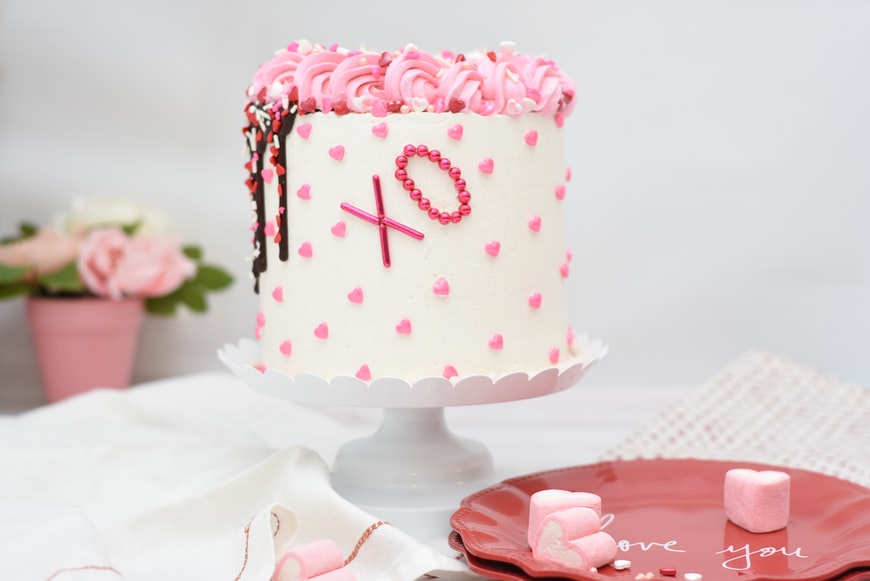 Finally, if you're keen to make the typical Valentine's themed treat with all the pinks and reds and heart shapes, you'll find plenty of suitable items in our Valentine's Day collection - go check it out now!
Whether you're planning on adorning your cake with flowers and chocolates, creating something designed specifically for your loved one(s), crafting a personal message, gifting a cake decorating or bakeware item, sticking with something traditionally Valentine's themed or doing something else entirely, we hope you're feeling suitably inspired and ready to make your Valentine's Day extra special. Once you've got your ideas planned out, explore our catalogue to find all the items you need to bring them to life. Want somewhere to start? Head over to our Valentine's Day collection to view specific themed products.