Terrifying Treat Ideas to get into the Halloween Spirit
Amanda de Souza - 18th October 2021
Boo! Halloween is just around the corner, which means preparing for trick or treating, thinking up a creepy costume and picking out decorations to transform your place into a haunted house. You'll probably also want to create matching treats and snacks to mark the occasion. With so much to prepare, though, coming up with frighteningly fun ideas might be a little tricky. Luckily, Sugarcrafters has you covered! Whether you're planning on marking the occasion with a large party, a small gathering or you're just having a little casual fun dressing up and watching scary movies with family or a few friends, Sugarcrafters has ideas and supplies to help you make the spookiest of treats.
Haunting Halloween Colours
Green, purple, orange, red, white and black are colours that are commonly associated with Halloween, especially when used together. There's a number of ways you can bring these colours to your bakes. Food colouring, if you are comfortable working with it, is an obvious starting point, and with good reason - since you can easily apply vivid colours to your bakes and icing, it's great for producing shockingly vibrant creations. Concentrated paste colours are ideal for achieving this effect, and Sugarflair's Spectral paste range has a number of shades that are perfect for Halloween.
Food colouring isn't the only way to add Halloween colours to your treats. If you're pressed for time, or less comfortable using food colouring, colourful sprinkles and lustre sprays are great for adding an instant pop of colour (along with a little sparkle), as they can be applied directly in a matter of minutes. Both Rainbow Dust and Sugarflair have ranges of colourful sugar sprinkles, and Sugarflair also offers its Powder Puff push pump lustre dusts in a wide range of colours.
Once you've chosen your colours, get creative with how you apply them to your treats. You can go big and bold, mixing and matching colours and sprinkles for an effect that really jumps out, or you can choose subtle-but-sinister minimalist touches, like a splash of bright blood red against white icing. Coloured treats also make a good themed backdrop for other decorations, like icing shapes and models, as well as being used as a starting point for transforming cakes and biscuits into Halloween characters.
Melting Candy Spooky Treats
Melting candy, like PME's Candy Buttons or Wllton's Candy Melts, is another great, low-effort decorative option. It can be melted in the microwave without needing to be tempered, reducing stress during preparation. Melting candy is available pre-coloured, or you can colour it yourself with oil-based food colouring (which is also used for colouring chocolate, if you're planning on working with that instead). Transform fruit, marshmallows, biscuits and other treats of your choice into creepy characters by coating in melted candy then sticking on candy eyeballs or drawing a face and features with icing. Create ghosts by dipping strawberries in white candy, pumpkins by dipping marshmallows in orange candy and spiders by coating biscuits in dark cocoa or black candy.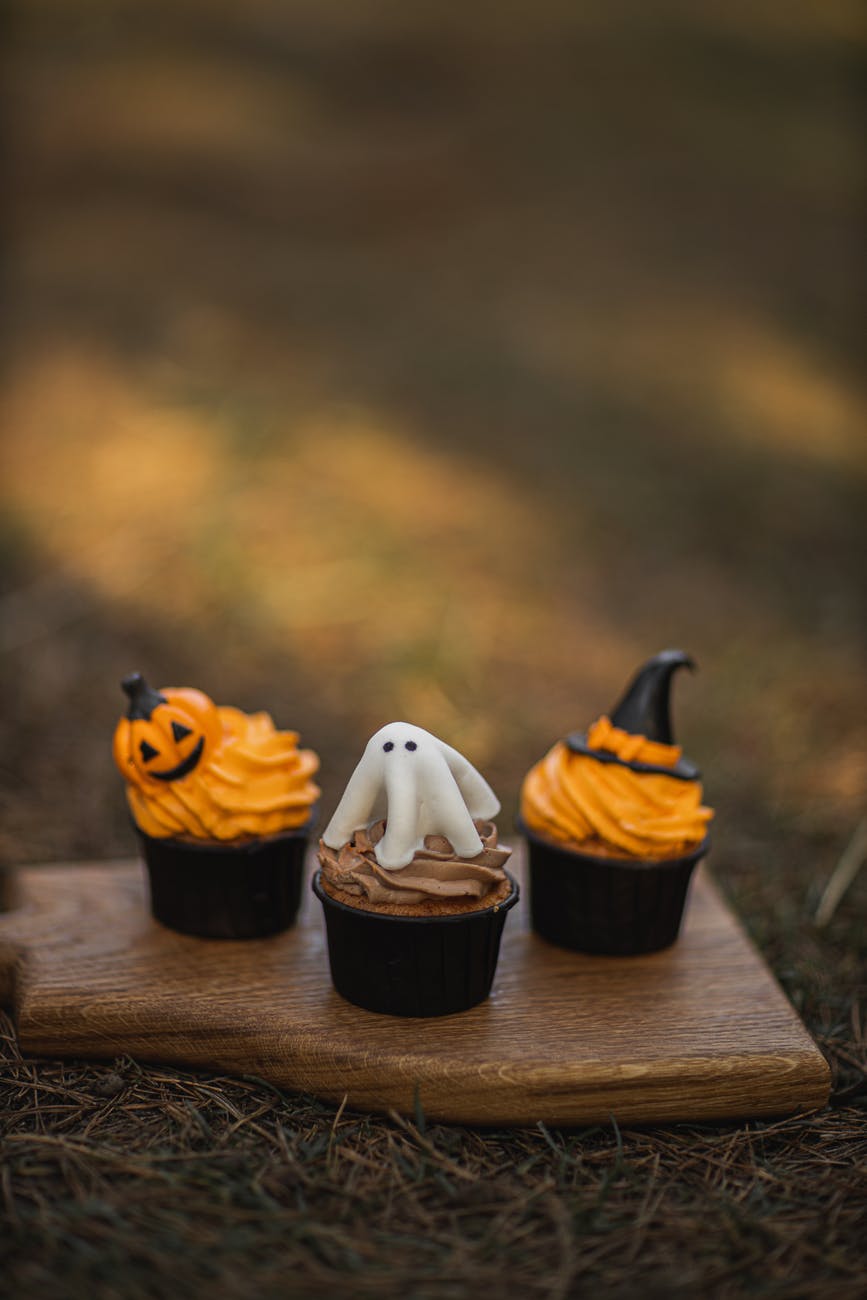 Scary Shapes
Pumpkins, black cats, bats, ghosts, witches… the list of Halloween motifs is long, and they all make for excellent daunting decorations. You can bring these motifs to your bakes in a number of ways, depending on your available time and skill level.
For those with more time and experience who like getting creative, look for colourful sugar paste icing, like the vast Ready to Roll range by Renshaw, and make your own themed decorations from scratch. Find some Halloween shaped icing cutters and cut out 2D shapes to adhere to your bakes. If you're feeling more ambitious and want decorations that feel like they're really jumping out at you, craft your own 3D models instead. Once you've got the perfect shape or model, use edible paints, airbrush colours or dry brush powder colour on to your decorations for extra details and shading to really make your decorations pop.
If you're the opposite, and don't want to create your own decorations at all, look for 3D shaped sprinkles or sugar cake toppers in a design that suits your style. You can give all your Halloween treats an instant eerie upgrade with minimal effort on your part - just make sure the decorations can be properly adhered to your treats, with soft icing, edible glue, a glaze, melted chocolate or something similar.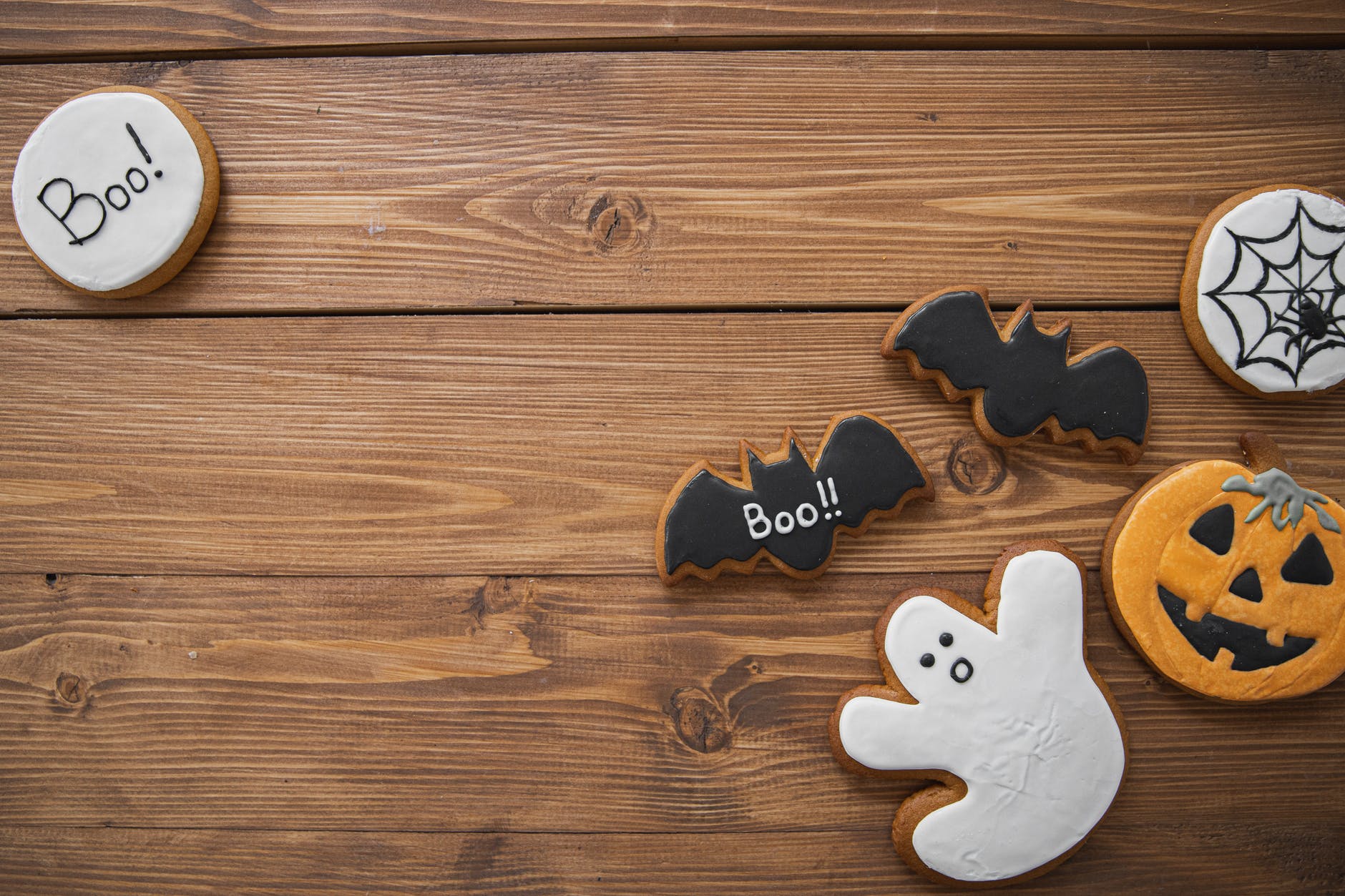 Menacing Messages
Shapes, colours and characters aren't the only way to get into the spirit of Halloween - creepy messages and phrases also help set an ominous mood.
From short, common Halloween phrases and exclamations, to longer, sinister messages, you can easily convey these using writing icing or food pens. Cake Star's Writing Icing is pre-coloured, ready to use straight away and an easy decorative option that is perfect for all skill levels, as are Rainbow Dust's Cake Craft Pens and Sugarflair's Sugar-Art Pens, which can be used like a normal pen on hard, firm surfaces.
Take iced biscuits, cakes and cupcakes, choose what you want to say and write directly on to your treats. You can also add your own spooky doodles, drawings and designs to complement your messages and make them that little bit more freakishly fun. If you've created characters, shapes or models, writing icing and food pens are a great way of adding smaller, more intricate details to increase the realism - and the spookiness - of your decorations.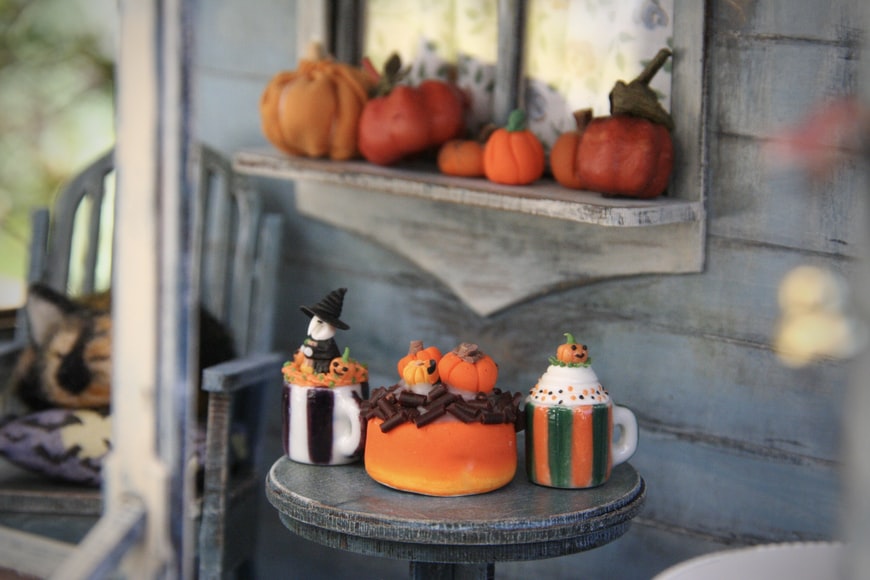 Subscribe to our newsletter
Promotions, product updates, and best offers. Directly to your inbox.