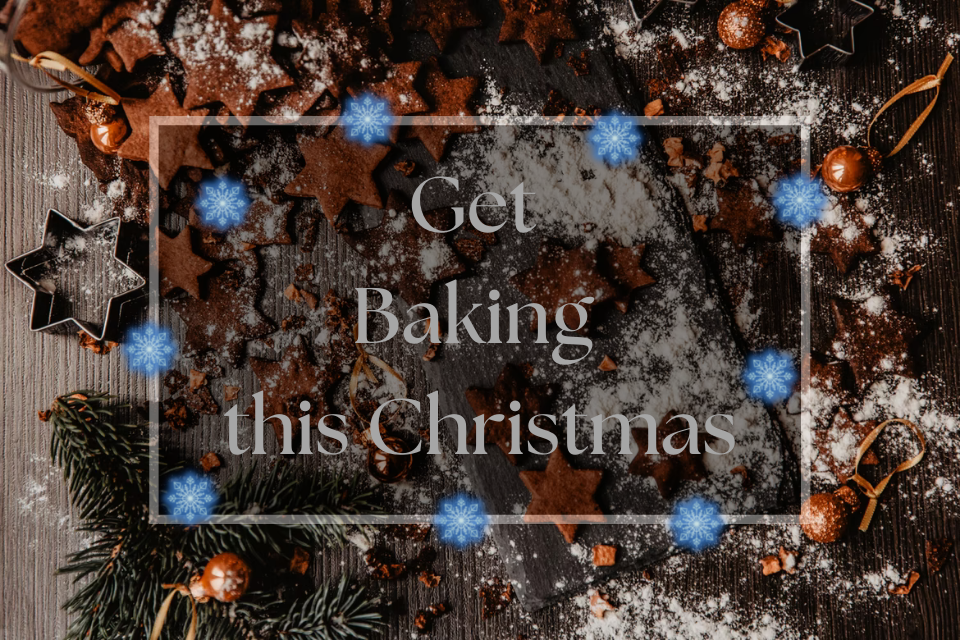 `tis the Season to Get Baking
The festive season is now upon us, which means presents, parties, a few too many drinks and, of course, way too much food.
Christmas is the perfect excuse to treat yourself, allowing for plenty of decadence and (over) indulgence., which also means it`s the perfect excuse to get busy in the kitchen, creating all your delicious festive treats.
Christmas gives us so many reasons to bake, too: whether you`re planning on bringing treats to a party or gathering, gifting them to your loved ones, making something for Christmas day itself, or just simply treating yourself, odds are you`ll be heading to the kitchen to whip up something suitably indulgent.
While you will, of course, want to ensure your treats taste delicious, you`ll probably want to make them look the part, too. Everything gets decorated for Christmas, and why should your bakes be any different?
Here are a few handy products, along with a little inspiration, you can use to transform your cakes into magical festive creations: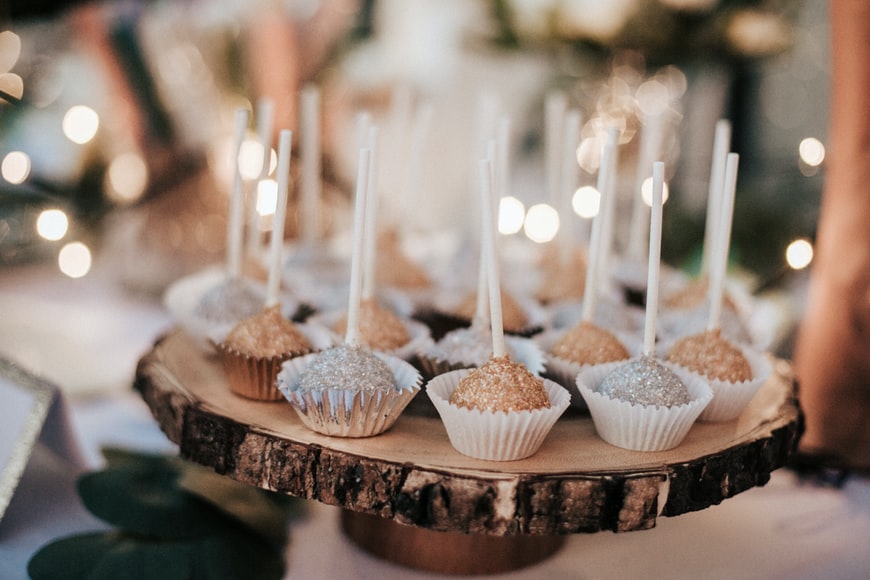 Glitter and Sparkle
From sparkling lights, to glistening decorations, to celebratory bubbly, Christmas is full of glimmer and sparkle. If this is something you also want to capture in your festive treats, you`re in luck, because there's a whole bunch of different products that can help you achieve a shimmery finish (one that's edible, too!): there are edible lustre ranges from Sugarflair, Rainbow Dust and Squires Kitchen, aerosol shimmer sprays from PME, non-aersol lustre sprays from Sugarflair and edible metallic paints from Rainbow Dust and Sugarflair - you really are spoilt for choice!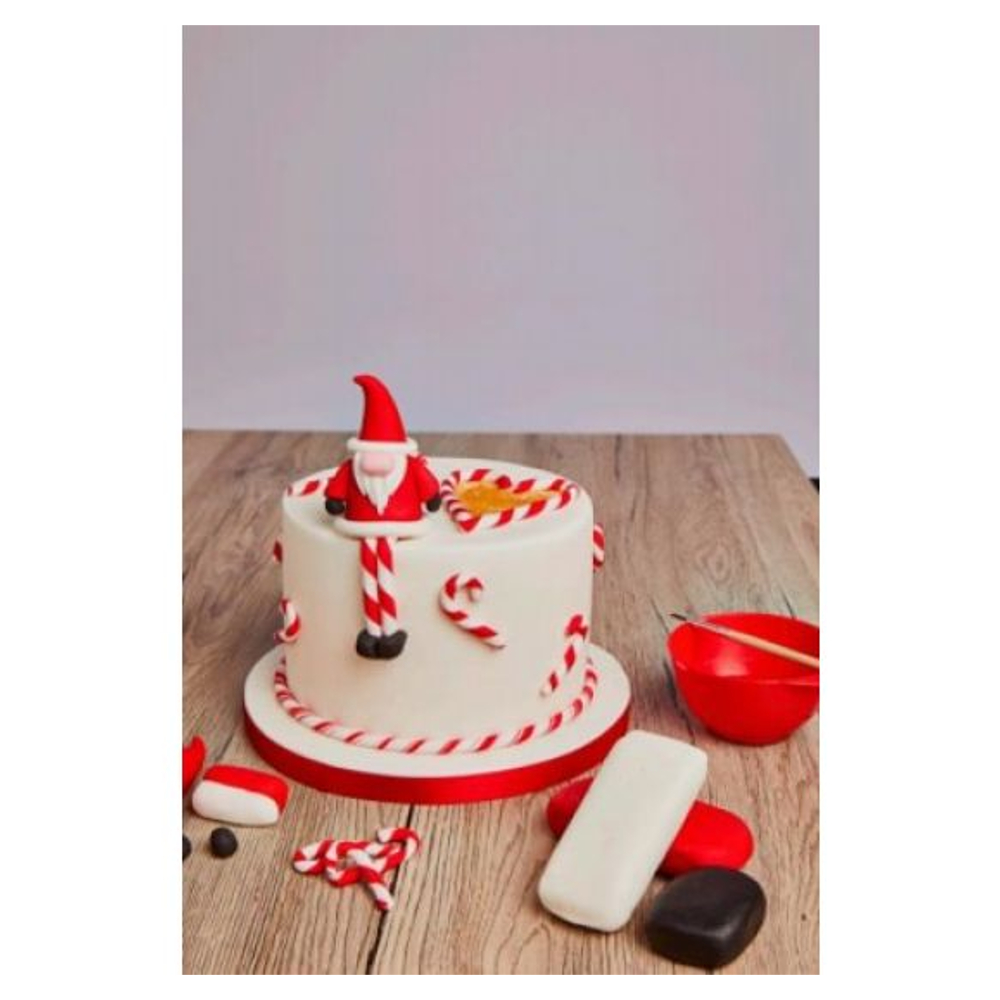 Festive Decorating Kits
Themed decorating kits are great for when you`re a little pushed for time and don't want to commit to hunting down the right items, in the right colours and quantities, or enduring a lengthy preparation process. Some of them are also good for beginners, which is great if you don`t bake much yourself, or want to get the kids involved in some festive baking - PME`s Christmas CupKits are perfect for such occasions. If you`re a bit more experienced, and fancy making a model of your own, Renshaw`s Festive Gonk Modelling Kit is a great option - it comes with everything you need to craft your own cute gonk cake topper, as well as some candy cane trimmings for a little extra festive flair. Renshaw also offers shimmer kits if you want to take your style in a different, but still festive, direction.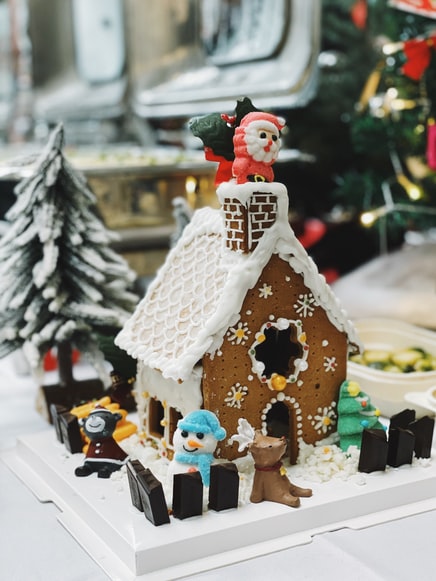 Ornate Gingerbread Houses
You`ve taken on the challenge of creating your own gingerbread house, why not take it one step further and make your already-impressive house a true spectacle with extra embellishments?
Use piped icing to frame your house with added details and patterns, as well as colours of your choice, then use that to adhere additional decorations. Decorate your house in whatever way suits your style and tastes: maybe that`s going crazy with sweets and / or shaped sprinkles for a fun, whimsical kind of style, adding a touch of sparkle with glitzy sugar sprinkles for a magical effect, or dotting sugar pearls for something more minimalistic-but-elegant.
If you`d prefer to skip the elaborate construction process and just make gingerbread people instead, these decorations can also work to give them your own unique spin, beyond a smiley face and some buttons.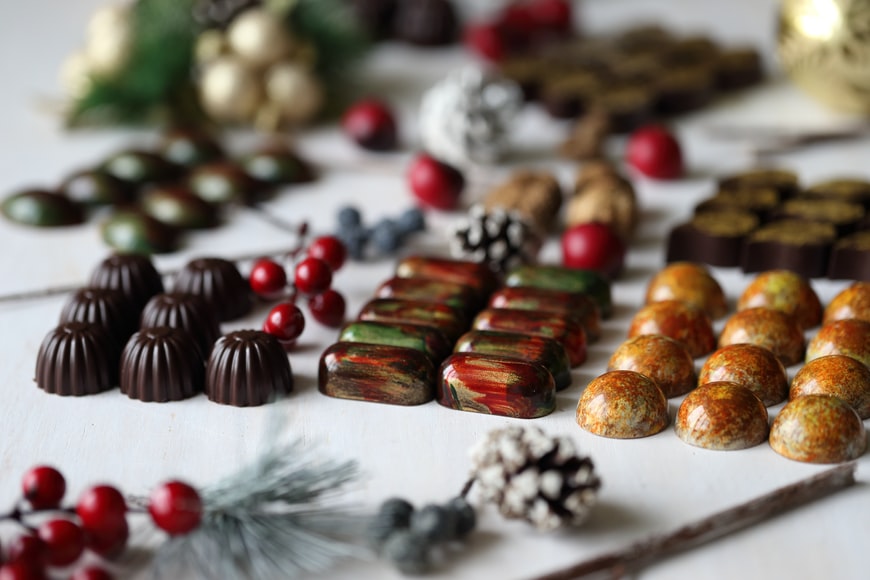 Chocolate Gifts
Chocolate is such a reliable gift that can be given to almost anyone - make yours extra special by crafting it yourself.
Callebaut`s callets are the best choice for making your own chocolates: they have great workability, versatile applicaitons and, most importantly, they`re produced using premium quality ingredients to make the finest Belgian chocolate, so they taste delicious too.
Shape your chocolate using moulds - choose from a range of shapes, both Christmassy and not - and decorate either by colouring the chocolate itself, painting the exterior, or both. Sugarflair`s Chocolate Colourings can be used to transform your chocolate with strong, vibrant colours, and Squires COCOL chocolate paint range is great for adding bright, bold colourful or dazzling metallic painted details to the exterior of your chocolate creations, once it has been shaped and set.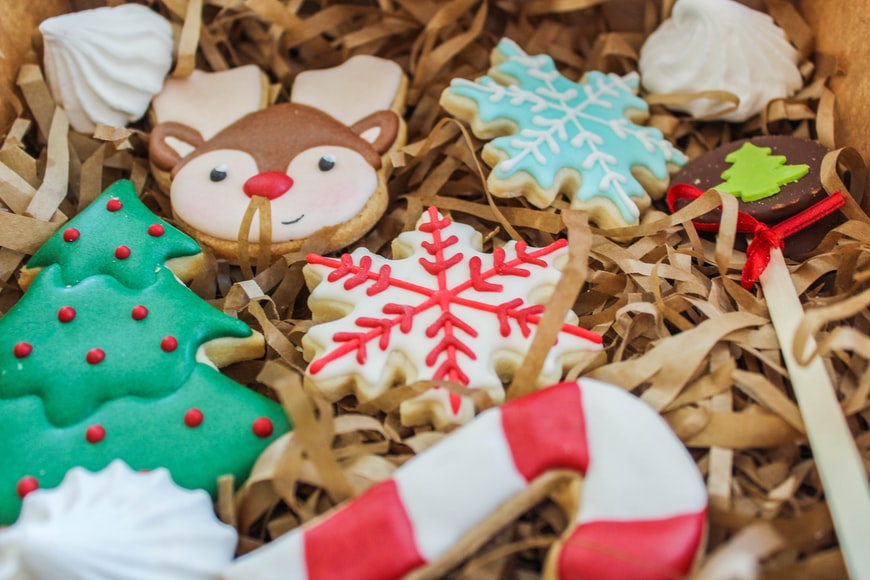 Christmas Cutters
Shaped cutters are great for easily creating Christmas motifs - whether that`s sugarpaste Santas, reindeer or snowmen, or biscuits in the shape of trees, stars and candy canes - shaped cutters are a great tool for effortlessly producing these shapes in all their intricacies. There`s a whole selection of different shapes and styles of Christmas cutters to choose from - have a browse, find something you like and get creating! Once you`ve cut out your shapes, add some extra embellishments, like colourful icing, sprinkles or edible painted, drawn or shimmery details to really make your decorations your own.
What will you make this Christmas? Head over to the Sugarcrafters Christmas collection and start preparing to make the most fabulous, festive bakes
Follow Us!
For the latest product additions, recommendations and discounts make sure you`re following us on Facebook and Instagram.
Make sure to tag us in photos of your Christmas creations so we can share them to our pages.